WE GREW UP. TOO BAD OUR HEELS DIDN'T.
WE MET IN COLLEGE, WHEN WE HAD BIG IDEAS, BIG MOUTHS, AND EVEN BIGGER HAIR.
We dye our grays, we slather sunscreen, and at 52, we have enough experience to know what turns us on — and we've never felt hotter. But the airbrushed versions of sexy sold by designer shoe brands no longer feel true to us. We don't need 5-inch stilettos with rhinestone straps! We don't need closets bursting with shoes we can't wear. And we certainly don't want to settle on clunky comfort pumps or surrender to kitten heels. All we need is a sexy black heel we can wear with everything.
WE'VE BEEN AROUND THE BLOCK IN STILETTOS AND 
IT'S PAINFUL AS HELL.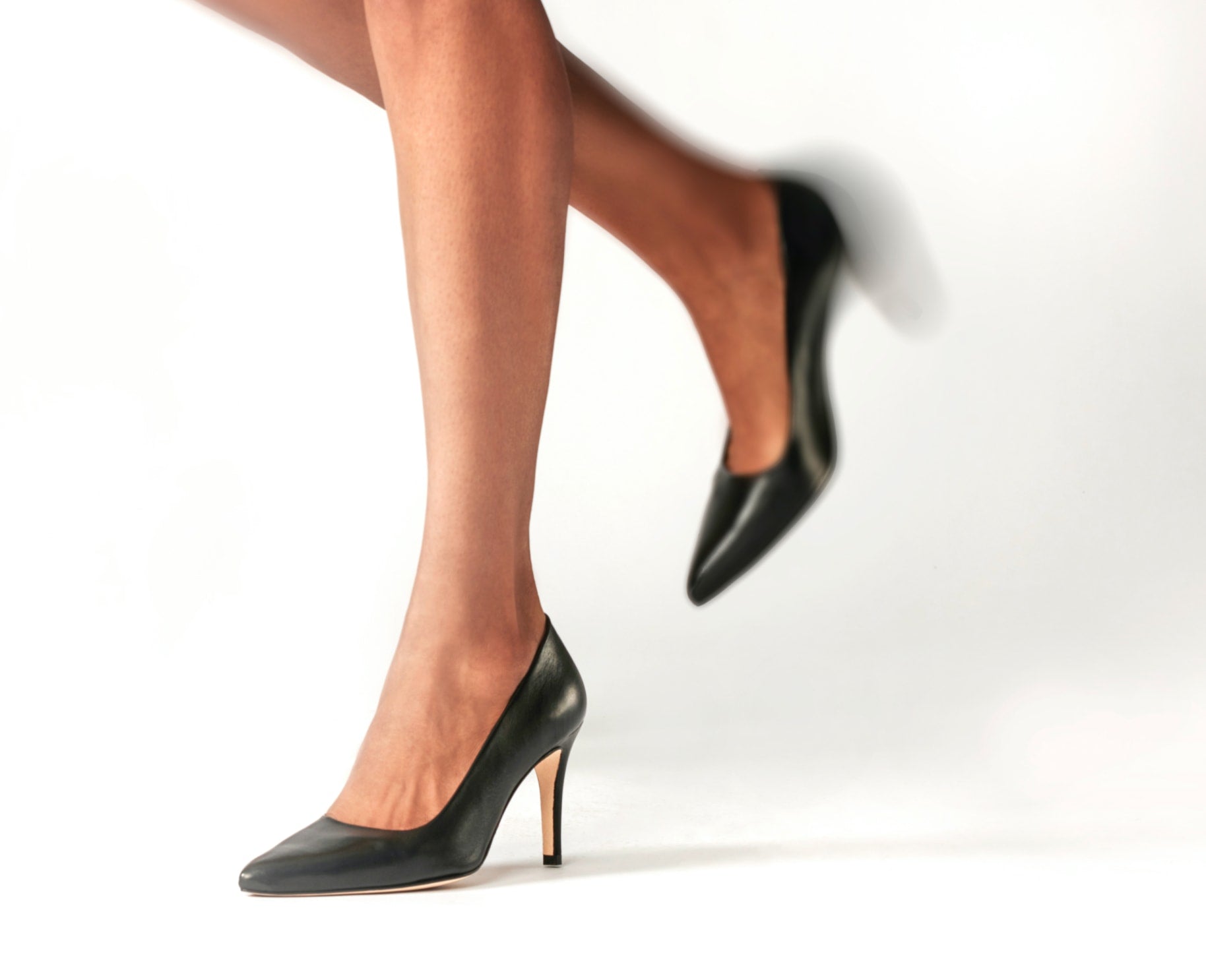 SO WE FINALLY PUT OUR FOOT DOWN.
After years of research and many prototypes later, we dreamt up heels that not only met the high standards of European luxury, but were also wearable through a night of getting down and dirty. They're everything we think pumps should be — 3-inch heels that never put up with BS, and look damn good doing it.
TELL US EVERYTHING.
As founders, we're obsessed with your feedback. Let us know your thoughts and desires, we're always here to listen.
SHARE YOUR FEEDBACK